This post may contain affiliate links. Commissions we earn from partner links on this page do not affect our opinions or evaluations. Our editorial content is based on thorough research and guidance from the editorial team.
Looking for the perfect way to spend time on the water with friends and family? An inflatable dock from Bote is the perfect answer.
The Bote Dock is both an inflatable dock and a swim platform that is designed to be used on the lake, beach, or your pool.
Some people use it to jump and dive off, while some people are putting their lawn chairs and cooler on it for a relaxing afternoon of sunshine. Or, it also makes a perfect option for SUP Yoga.
Read our complete Bote SUP Review.
Bote Inflatable Dock Review
Bote Inflatable Dock 10×10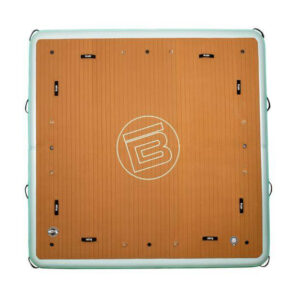 Bote Inflatable Dock 7×7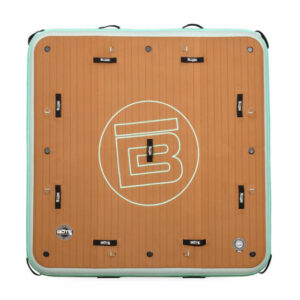 Bote Inflatable Dock FX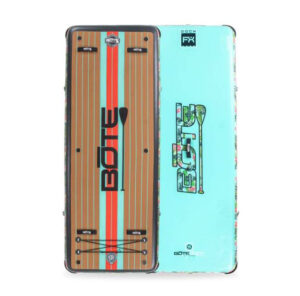 What Is An Inflatable Dock?
Maybe you spent time at the lake as a kid or at the beach and remember that summer camp swim platform that was anchored off shore? They were usually made from a few sheets of plywood on top of a wooden frame and held afloat with some old barrels.
Well docks and swim platforms have come a long way from summer camps back in the 1990s. Today, many companies make inflatable docks. They use the same drop stitch technology as inflatable paddle boards and inflate to create a stable and fun floating dock for your summer fun.
A well sized inflatable dock is big enough for jumping, diving, reading a book or getting a tan.
Why Choose An Inflatable Dock?